The list of sights and attractions you can visit in Chicago could fill an encyclopedia's volume. But since you are probably here for something a bit more… short and concise, here are six impressive reasons to schedule a visit to Chicago right now!
Tremendous Architecture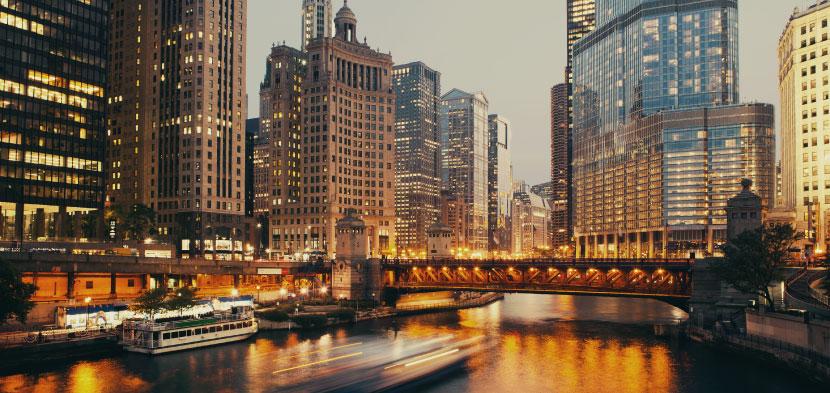 Just by saying the word, "Chicago," the city's skyline and numerous architectural marvels, like the Wrigley Building, Willis Tower, and Trump International Hotel & Tower could justify a visit to the city just by themselves. Being swept up by Chicago's panoramic views from 103 stories up at The Ledge at Skydeck Chicago or from the 94th floor of the TILT experience at 360° CHICAGO (formerly known as the "John Hancock Observatory") is a genuine once in a lifetime experience.
Architecture enthusiasts should also check more than just the downtown skyscrapers. Within the city's maze of wonders lie hidden all sorts of architectural treasures and sight, like the Suburban Oak Park, home to the largest collection of works by Frank Lloyd Wright.
Ah, bear this in mind: the best way to go around and visit them all without falling off your feet with exhaustion is to join one of our Segway Tours!
Almost 30 Miles of Stunning Lakefront!
It might sound a bit strange, but Chicago is a top-notch beach vacation destination! The city's lakefront encompasses more than 25 sandy beaches, circling the revitalizing waters of Lake Michigan. Imagine yourself sipping a nice, refreshing cocktail at Montrose Beach, have fun with the family at lively North Avenue Beach, or sunbathe till sunset at the serene shores of the 63rd Street Beach.
Enjoy Mega Parks & Magnificent Green Spaces
Roaming around Chicago's Mega Parks and magnificent green spaces is one of the city's most valuable offers.
For example, exploring the 606, a magnificent 2.7 mile elevated park trail running above Chicago's street labyrinth, trekking around the beauties of the Maggie Daley Park and its 20 acres, with its mini-lighthouse, imaginative actual size ship, climbing walls, 10-meter high Suspension Bridge Towers, and impressive skating ribbon, its Bewitched Garden of upturned trees, visiting the Art-filled Millennium Park and its famed Cloud Gate sculpture resides, or selecting any other of the more than 500 parks and green spaces of the city will surely reward you for your time and energy!
A Gigantic Live Music Playlist!
Chicago is one among few cities in the world to with such an energetic role to the evolvement of music history; and this vivacity has not subsided all these years! Every street and corner, every neighborhood and clubs, from luxurious concert halls to open air amphitheaters, Chicago breathes melodies and breeds music's greatness. With a list of more than 225 music venues, the city seems like a gigantic live music playlist – catering for all ears and fancies! Jazz and blues, R&B, folk rock and soul, classical masterpieces and talented street performers – music is Chicago's blood and oxygen, the power behind its never-fading vivacity.
More than 150 Museums & Art Galleries!
Apart from having the World's Number One Museum in the world for the year 2014, the renowned Art Institute, with a standard collection of almost half a million works of art, Chicago offers its fortunate visitors nearly 150 different museums and art galleries, with some of them boasting state-of-the-art interactive exhibitions that truly help grown-ups and children alike to immerse in nature's and humanities most valuable treasures.
The Field Museum, the Shedd Aquarium, the Adler Planetarium, the Museum of Science and Industry (the largest science museum in west of Asia), the Chicago Cultural Center, the world's largest Tiffany stained-glass dome, the River North art district are just some of the most premier examples of Chicago's cultural treasure. And a Segway ride is the most fun and easy way to check them out!
Theater & Performing Arts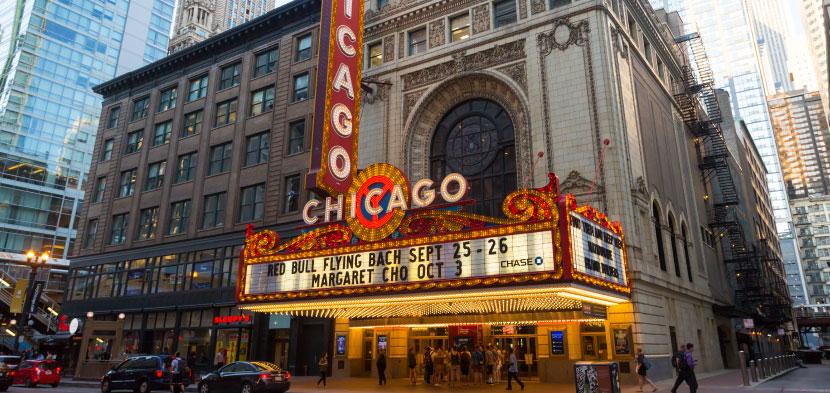 Home to five regional theaters that have won the celebrated Tony Award®, namely the Chicago Shakespeare Theater, The Goodman Theatre, the Lookingglass Theatre Company, the Steppenwolf Theater Company, and the Victory Gardens Theater, Chicago is one of the prominent theatrical and performing arts metropolises in the world. If you find the showbiz world fascinating, Chicago is a place you simply must visit!
Much to see and do in this gigantic chest of wonders? Segway Chicago Tours will help you enjoy its finest aspects without collapsing of fatigue! Don't delay, book today!