Fall is not the most pleasant period of the year for kids. It usually connected with the return of school, gloomy days and loads of rain. Some parents, wishing to cheer them up, wait for the Halloween celebrations to spend time with their children - but we have a better idea.
Why not show your kids they do not have to wait for a public holiday to have fun? Besides, Chicago offers so many opportunities for awesome family activities, you could easily devote each of October's weekends to a different one!
Below, you will find five great fun-packed ideas!
Go Ice-Skating
October is probably the best month to take your kids out for ice-skating. Temperatures are much friendlier for their sensitive body, while the activity itself is thrilling and exciting for both them and the grown-ups – which is great since often things that keep kids excited can bore to death their parents!
Ice skating is great for many other reasons. It helps kids, even those who are hyperactive, remain focused and concentrated, while training their whole body to exhaustion. Also, no matter the weather, ice skating rinks are always open, particularly in Chicago. So, wouldn't it be a great gift to spend a day out ice skating with them?
Inspire them Love for Knowledge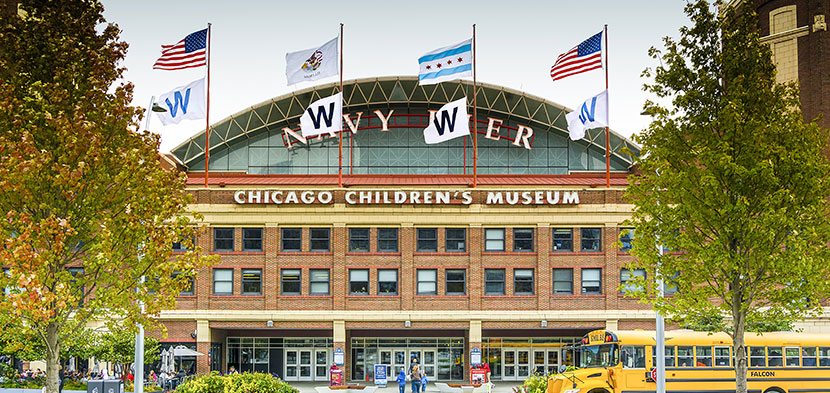 Chicago has plenty of museums specially designed to keep kids and youngsters entertained, but there is one that stands out as the kids' paradise of knowledge. The Children's Museum caters for children of all ages, offering them the chance to make their way through a faux forest at the Treehouse Trails exhibit, join in a fascinating dig of a dinosaur skeleton, and explore its creativity in the Tinkering Lab.
If you think you could not possibly fit all these activities within a day, that is scarcely bad news.
Take them on a Journey to the Stars
In October the Exelon Observatory hosts some of its all-ages stargazing series. Situated at the western trailhead of the 606, it will take you on a journey to the wonders of the universe, and infuse into your children's hearts and minds thirst for exploration.
Do not Miss the Seasonal Stingray Exhibit!
Housing more than 32,500 animals of 1,500 species, the Shedd Aquarium is a perfect option for a day out with the family. Still, October is the month you absolutely have to pay a visit! The seasonal stingray exhibit running through October allows children and grown-ups to actually touch these magnificent creatures, while the standard aquatic shows, featuring lovely dolphins, awe-inspiring whales, and adorable sea otters will make the whole experience simply unforgettable for all!
Take them On a Segway Tour
Do you need something more… exhilarating, exciting, informative yet out of the ordinary? Do you need something that will blow your kids' minds away? Opt the Segway!
Segways are perfectly safe for small children, especially when they ride under the supervision of our seasoned guides! Explore the city of Chicago in a way you have never done before while having fun with your precious ones. Can you think of a better way to spend your next weekend as a family?
Don't wait for public holidays to spend time with the most precious treasure of your life! Start this weekend, with a Segway Tour! Don't delay, book today!