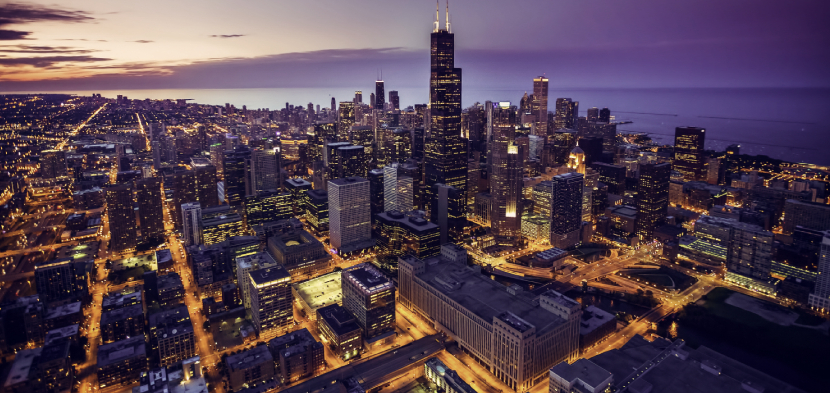 Chicago used to be known a century ago as the lore of violence. Nowadays, the city is known as the cradle of love, a designation far more suitable to such a beautiful, enchanting place.
Indeed, Chicago is a favourite destination for couples who wish to rekindle their love spark or enrich their common memory with romantic rambles, mesmerising views, dreamy dinners and never-ending strolls under the twilight – especially during the winter, when the snowy apparel forces hearts and minds to come closer for warmth and snugness.
Why not surprise your sweetheart with a quick trip to Chicago this February? Rest assured it will be a journey whose memories you will cherish forever. Here are some ideas of things you can enjoy there together.
A Romantic Dinner
A satisfied palate is a perfect precursor to a happy heart, so having a nice romantic dinner in Chicago just for you two marks the excellent beginning for your love-trip to the City by the Lake.
Cozy spots, quiet and faintly lighted, maybe just by a couple of flickering candles, just perfect to inspire the idea you are alone in the world. Indeed, Chicago boasts an array of restaurants with just the right mood and atmosphere, catering to all tastes and fancies —from Mediterranean cuisine to sushi, from French elegance to traditional American steakhouses.
Discover the City on a Segway
You know, there isn't a more bonding experience than learning to do something together! And combining the exploration of one of the most enchanting metropolises in the world, coated within its winter apparel while riding the most fun and relaxed wheeled vehicle ever made by man will fill your memory album with moments of laughter and genuine happiness.
Segways are robustly built, easy to handle and extremely safe and steady (check our article "5 Tips to Keep Your Balance While Driving a Segway"). With the help of our experienced guides, you will master them in a snap, and have the chance to see and learn all sorts of wonderful things about Chicago and its past and present with your soulmate by your side. Can you imagine anything better?
Romantic stroll at Buckingham Fountain of Chicago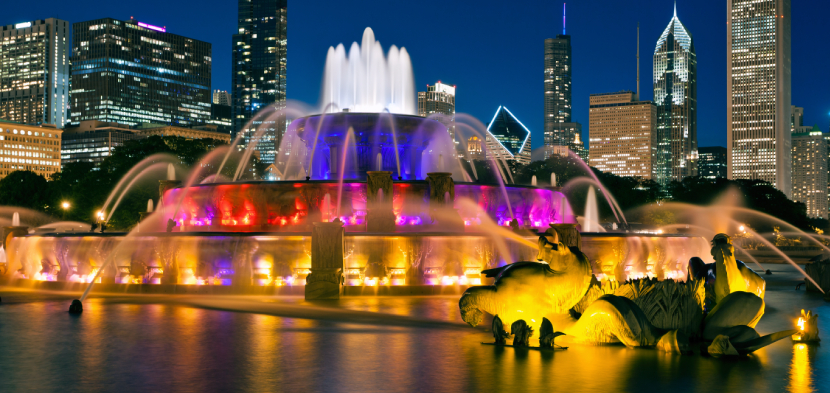 The Buckingham Fountain ranks among Chicago's most emblematic landmarks, as well as one of the largest constructions of this type in the whole world. Its amazing design and imposing dimensions leave a lasting impression on all visitors, especially during the winter.
Note that the Buckingham Fountain is included in our Chicago Segway Tours!
Picnic at The Spectacular Grant Park
Winter picnic in open space? Yes! Actually there are several spots across Chicago's magnificent Grant Park couples can enjoy a private picnic sheltered by the snow, rain and cold breezes, while enjoying the unique landscape surrounding them. The cold weather will actually add to the romantic atmosphere since it will bring you closer!
Go to the Movies
Last, enjoying a romantic movie (men should steer clear of the action and kung-fu nonsense for once!) in one of Chicago cinemas would be a fantastic idea! And if you wish to make it even more memorable, try it an open cinema! Chicago is full of them, even during the winter. Ask our Segway guides, and they will be happy to guide you.
Haven't book your Chicago Segway Tour yet? Don't delay, book today!