The Chicago Lakefront Trail offers 18.5 miles of outstanding natural beauty to explore. Running from the North Side to the South Side, a trip along the trail is bound to uplift your spirits as you take in the amazing views. It's popular with walkers, runners and cyclists, and you can also take a relaxing segway tour that takes in this famous trail.
1. The Lakefront Trail attracts up to 30,000 visitors daily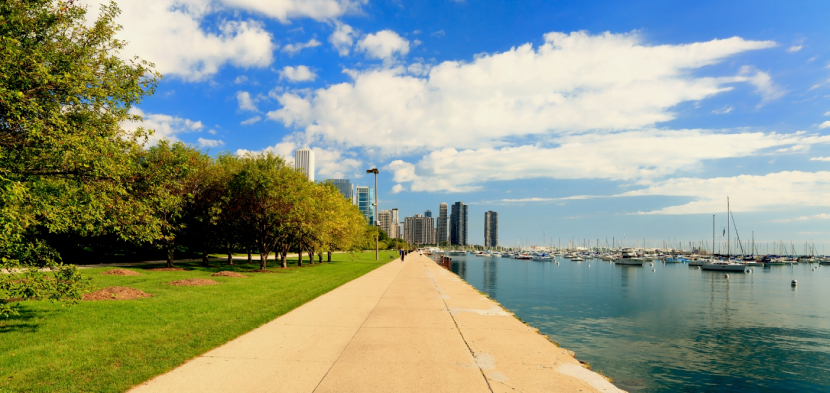 In peak season, up to 30,000 people visit the trail every day to take in the views and get some exercise. It's the perfect spot to get away from the hustle and bustle of city life and blow away the cobwebs.
2. You pass through 13 different neighbourhoods
From Edgewater right over to South Shore, you'll pass through 13 lakefront neighbourhoods on the trail. Savvy locals often take the trail to work and back to avoid the traffic. It's certainly a more pleasant journey. If you'd like to see more of the trail, why not consider taking a segway tour? It's more relaxing and less exhausting than walking the trail and you'll get to see so much more of everything the trail has to offer.

3. There are 4 parks on the route
If you follow the whole trail from beginning to end, you'll certainly see some amazing sites as you pass through four stunning parks. Lincoln Park, Grant Park, Burnham Park and Jackson Park. It's a good idea to take your camera along on your journey as there are some beautiful vistas to capture, the perfect backdrop to any photo. Along the way you'll also pass some great beaches, harbors, art installations and nature preserves. There really is something of interest around every corner on the Lakefront Trail.
4. The Lakefront Trail is protected from development
Thankfully, the trail is protected and can never be built on, so you can rest assured that you, and generations to come, will always be able to enjoy this amazing lakefront trail. Businessman Aaeron Montgomery Ward dedicated much of his time to protecting the trail, suing anyone who tried to build on it, until finally, in 1909 the Supreme Court of Illinois declared the space protected for public use.
5. You can see nearly all of Chicago on the trail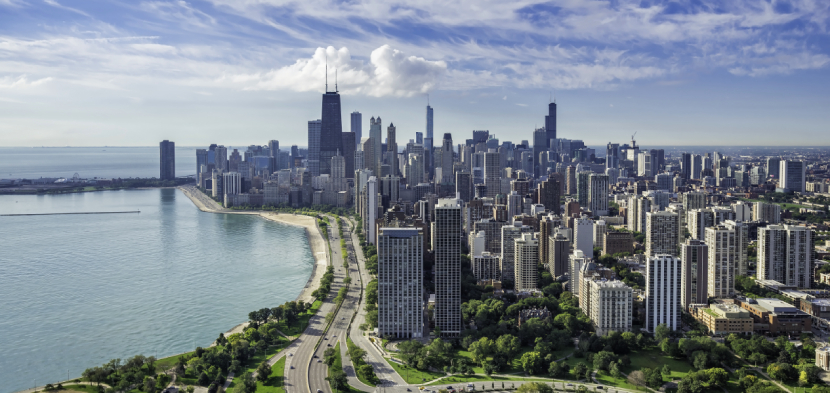 The Lakefront Trail takes in nearly all of Chicago. It runs from Sheridan Road on the North Side and continues for 18.5 miles right through to South Shore Drive on the South Side. On the trail you'll enjoy views of Lake Michigan on one side, beautiful green areas on the other, and at some points, whether you're on foot, cycle or segway, you'll just have to stop and take in the awe-inspiring views of the Chicago city skyline.
Whether you live in Chicago or you're just visiting, a segway tour of the Lakefront Trail is an experience not to be missed. Travelling by segway is a lot of fun it its own right, but add in this pleasant trail with its amazing views and you've got a tour that will stay in your memory forever. Why not take the family for a real treat?
Don't hesitate, book your Chicago Lakeside segway tour today and have a great day!