There is just so much to see and do in Chicago. There's something around every corner. You could spend a week exploring the city and still not see everything, but if you're only visiting for the day, how do you choose what to check out? If you're on foot, there's no way you could make the most of your visit in 2 and a half hours, but by taking a Chicago Segway Tour, you'll be able to see so much more. Our Chicago tour has been tailor made to take in all the best sites in the city. From beautiful tranquil gardens, to museums and sculptures, it's the perfect way to see everything that Chicago has to offer.
Here are some of the amazing attractions you'll visit on your journey…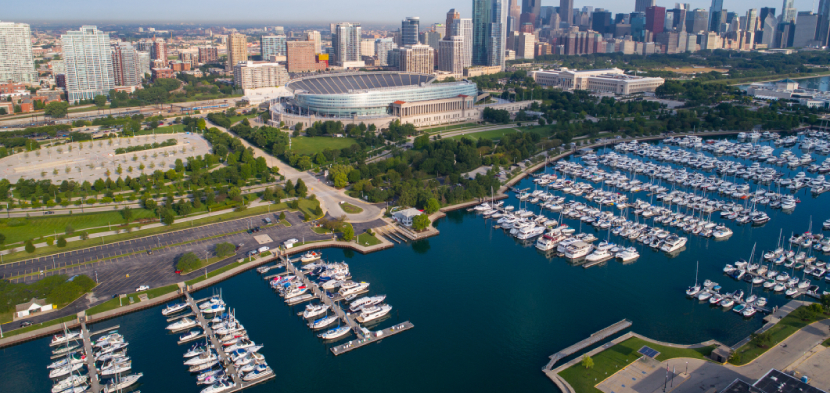 You'll be able to take in breathtaking lakeside views at DuSable Harbor and Park, Monroe Harbor, Columbia Yacht Club, Chicago Yacht Club, Burnham Harbor. Blow away the cobwebs in the fresh air, soak up the history and admire the gorgeous yachts along the way.
The tour also takes in the Historical Museum Campus. There is so much to see and do here. Your tour guide will keep you well informed as you go, so you'll have fun, you'll see the sites, and you'll also learn something too! You'll visit the Field Museum which is home to a famous T.rex called Sue and the lions of Tsavo. You'll go to the Oceanic Shed Aquarium which was the first ever indoor aquarium, opening its doors back in 1930. The Mammoth Adler Planetarium is also on your route, do take a look at the outdoor sundial which dates back to the Renaissance.

Sports fans will enjoy their visit to the spectacular Soldier Field, home of the Chicago Bears 1985 Super Bowl XX Champions. Ever wanted to see 106 walking headless cast iron feet, that stand 9ft.tall? Well it's probably never crossed your mind, but it's an awesome sight and a 'must see' on your tour.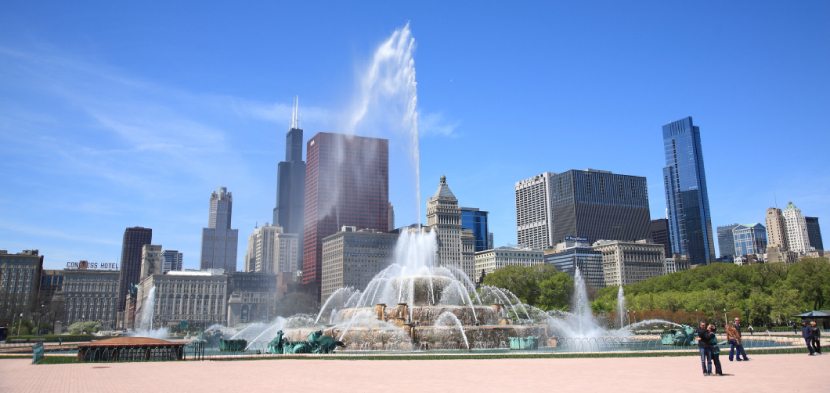 Take a moment to relax and enjoy the world famous breathtaking Buckingham Fountain, the blooming and fragrant Rose Garden, the stunning Millennium Park, home of the whimsical Crown Fountain and the highly acclaimed Cloud Gate "the Bean" and the spectacular Grant Park. You'll visit Chicago's lakefront vegetable garden "The Farm Art" and the Fountain of the Great Lakes. Don't forget to check out the fierce lions guarding the Art Institute of Chicago.

So many attractions in just 2 and a half hours!
That's certainly a lot of attractions to visit in just 2 and a half hours, but with a Chicago segway tour it all becomes possible. It certainly is the best way to make the most of a short visit to Chicago and it's definitely the most fun way to explore the windy city! Riding a segway is easier than you might think, it really is as simple as walking, just a lot more entertaining. You'll be fully instructed before your tour begins. If you've never been on a segway before, you're going to love the experience!
Check out our website for more information about Chicago Segway Tours.
Don't delay – book your tour today!