Travelling can certainly be expensive, but you don't need to miss out on a trip to Chicago just because you haven't got tons of spare cash. There are plenty of ways to save money on your Chicago holiday and still have just as much fun. Here are our top tips for saving money the next time you visit Chicago…
Travel off season
The great thing about Chicago is that it's vibrant and lively all year round, so plan your trip out of season and you'll find the hotels are cheaper, it's easier to get a seat in a restaurant and the attractions will be quieter too.
Take in some natural beauty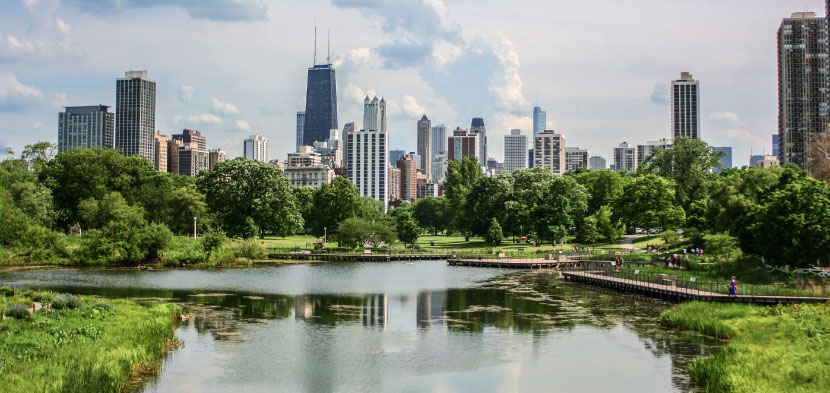 There's so much to see in Chicago without spending any money at all. Get up early to catch the sunrise or take a stroll around a beautiful park.
Rent an apartment
Renting an apartment can work out much cheaper than a hotel room, and you'll get more space! An apartment will have a kitchen, so you can prepare your own meals and save money on eating out all the time.
Ask locals for advice
Chicago is a friendly city so don't be afraid to ask for recommendations, the locals will know the best cheap street food to buy and what free attractions are in the area.
Take a Segway Tour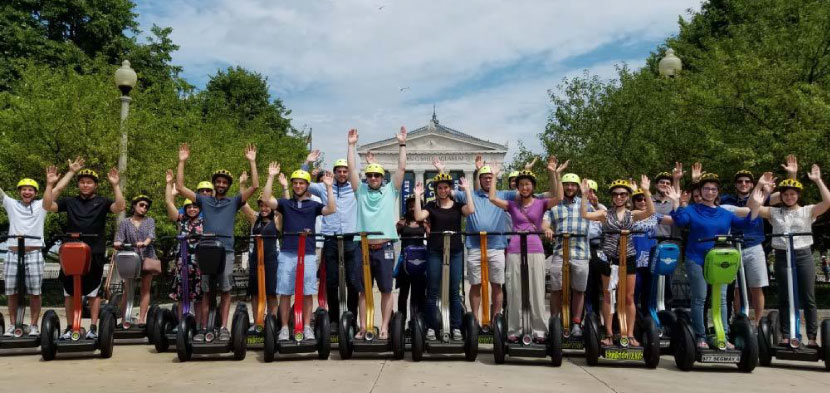 Segway tours are great value for money, more comfortable than a bus and faster than walking. The perfect way to see all the sites of the city and so much fun too.

Book your car hire in advance
If you're planning on renting a vehicle for your trip, book it before you go and the prices are likely to be cheaper than hiring a car when you get there.
Choose your travel dates carefully
Airline tickets, train tickets and hotels all have cheaper dates. Try a few dates and see if you can save money. Usually midweek breaks will work out cheaper than going away over the weekend. When it comes to travel tickets, a late night or early morning flight or train could well be cheaper than travelling at a more popular hour.
Discover discounts
Look for deals and discounts before you go. Do your research and make a list of anything you'd like to see or do while you're away. Then start looking for discount codes and offers. You may find coupons for money off at restaurants, or perhaps you'll find it cheaper to book tickets for attractions online before you go.
Look for deals for families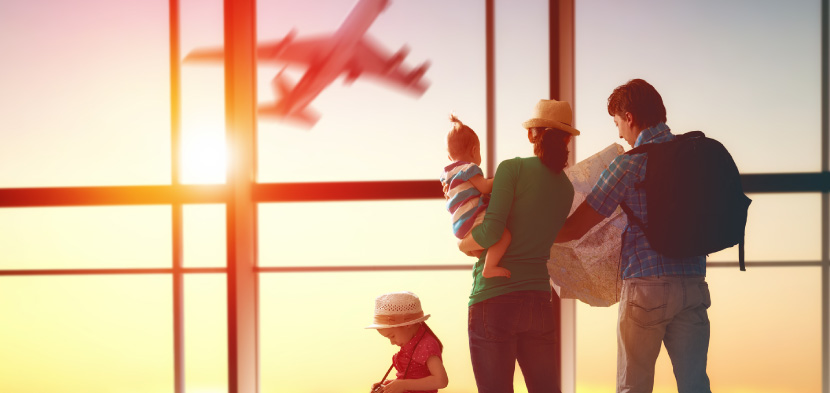 If you're travelling with children, the costs can really add up, so look out for deals where kids stay for free in hotels or eat for free in restaurants.
Join hotel reward programmes
Sign up for any reward programme offered by the hotel you're staying in. You could find you get a discount, or a perk on arrival such as a bottle of wine in your room. You'll also be notified of special offers in the future, for your next visit to Chicago.
You'll have a brilliant time!
Chicago has so much to offer and it doesn't have to break the bank. Follow our tips for a fun-filled trip to Chicago on a budget. If you love the idea of a trip on a Segway check out our Chicago Segway Tours.