There's no denying that Chicago is an amazing city. There's just so much to see and do. If you've never visited Chicago before, you might find it all rather overwhelming, especially if you're not staying for very long. Or perhaps you already know this, and you've got just a couple of days spare to visit. You might think that you'll go elsewhere, because there's too much you want to do in Chicago to possibly fit it all into a weekend without ending up totally frazzled. However, don't discount Chicago for a mini break destination. You can see so much in just 48 hours if you plan your time well and get organised…
Stay central
Perhaps the best tip for getting the most out of your short break to Chicago is to choose a hotel or apartment that is centrally located. Cutting out on travelling time will give you the extra time you need to see much more.
Your 48 hour Chicago itinerary
Plan your itinerary before you go, don't waste time in the morning deciding what you're going to do that day. Have a plan in place and you can be up early and out of the door. Here's just one idea of how best to spend 48 hours in Chicago, of course you can adapt this to suit your own needs and desires…
Day 1
Morning
Visit the Lakefront and Museum Campus. The Chicago Lakefront is absolutely stunning and should not be missed on any visit to Chicago. However, it is a long route, and you could easily spend all day exploring on foot. To make the most of your time, and to double the fun, book a Lakedfront Segway Tour. You'll see all the sites, but you'll get around the route much faster than on foot.

Afternoon
Take a trip to DuSable Harbour. It's central location makes it quick and easy to get to. Take a picnic or eat lunch at one of the great restaurants in the area. Take a little time to see the sailboats, and do a spot of people watching.
Evening
Visit the Willis Tower Skydeck. At 1353 feet above sea level, you're sure of a spectacular view. At night time, it's absolutely stunning, but most people visit during the day, so you'll also be avoiding the crowds. If you're brave, you can step into The Ledge, a glass box, complete with glass floor that juts out over the side of the building.
Day 2
Morning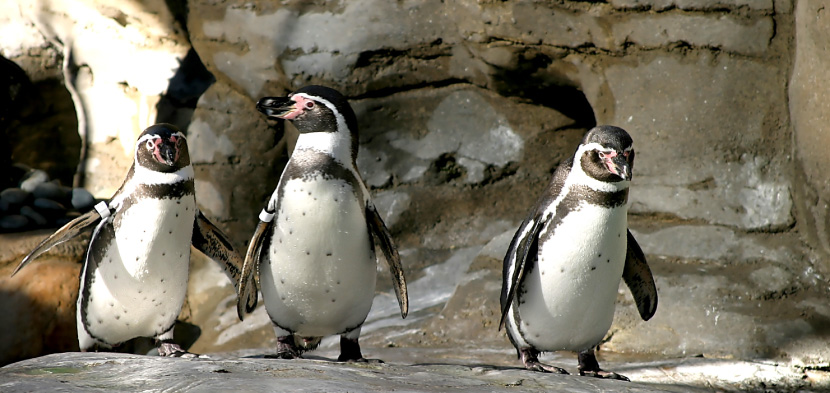 Take a trip to Lincoln Park Zoo. From monkeys and zebras to penguins and flamingos, you'll see over 1200 animals at the Lincoln Park Zoo. What's more, entry is free, so if you're taking the family, it's a great money saver! With the money you've saved on entry, you can treat yourself to lunch at Cafe Brauer nearby, and soak up the stunning views.
Afternoon
From the zoo, it's just a short journey to Millennium Park. There's always something going on here! You might catch a free concert or movie showing, or take in the outdoor gallery that's there all year round, featuring some stunning sculptures including Anish Kapoor's Cloud Gate.
Evening
Finish your mini break on a high note with a night time segway tour. The highlight of this tour is the Navy Pier fireworks display, a truly magical experience. You'll also get to see the Buckingham Fountain that is beautifully lit when the sun goes down.
Enjoy your 48 Hours in Chicago
You can have a wonderful 48 hours in Chicago and really see a lot of the sites. Just be prepared, have your plan in place, and take it easy. Don't rush, don't try overdo it, if you miss anything, you can always visit this wonderful city again!