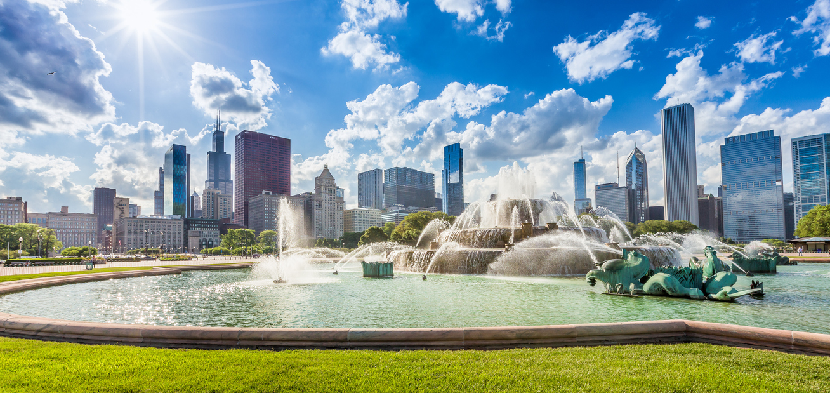 Great idea, bravo! Chicago is indeed a fantastic destination for a long weekend with friends and family.
You will face just one problem. There is so much to see and do in Chicago, that you may feel overwhelmed with options.
A few suggestions from our experienced Segway guides may prove helpful…
Explore the Navy Pier
Life in the Navy Pier seems to have paused six decades ago; cotton candies, parades, IMAX theatres, and tourists trap-restaurants. Still, a visit to the Navy Pier is a dive in Chicago's soul – the best chance to get the city's vibe, especially during the weekend.
Try Chicago's Deep Dish Pizza
The Deep dish pizza is one of the most treasured local traditions, and Chicagoans take it very seriously. Make sure you try it the moment you set foot in the city. Just combine it with your visit to the Navy Pier, since there stand some of the best pizza joints in Chicago.
Join a Segway Tour
We could not leave out the best – and, frankly, the only decent – way to move around the city and learn its most illustrious legends and tales! A Segway Tour, especially on weekends, will allow you to visit most of Chicago's great sights and monuments in less than two hours while having fun and plenty of laughs aboard your two-wheeled carrier. No traffic jams, no queues, zero feet exhaustion, but loads of fun!
Check Out the City's River-bank Architecture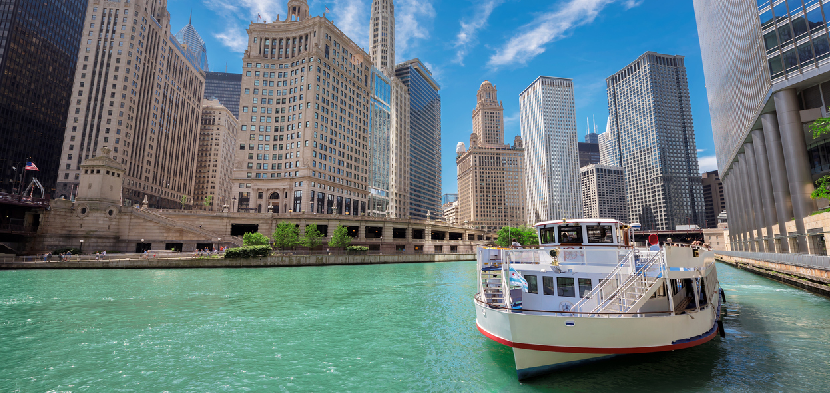 Following the Great Fire that destroyed a large part of the city in 1871, the Chicagoans took no chances and rebuilt the burnt districts with steel frames – something that eventually led to the creation of the first skyscrapers and today's truly unique skyline. By far the best way to marvel at this pioneering architecture is by taking a boat tour along the river.
Shop Yourself Out in the Magnificent Mile
The Magnificent Mile is Chicago's high-end shopping street, with imposing skyscrapers looming above and some of the city's most impressive architectural marvels, like the John Hancock Building, taking visitors all the way to the Millennium Park and the Michigan Avenue Bridge.
Explore the Theater District
Is there a place in the world where works by Picasso and several other artists are displayed for free, in the open air? Yes, there is. Chicago's legendary Theater District!
The Theater District is a gargantuan art gallery, mostly renowned for being the home to Picasso's "Untitled" and several other magnificent sculptures.
Visit Chicago's Art Institute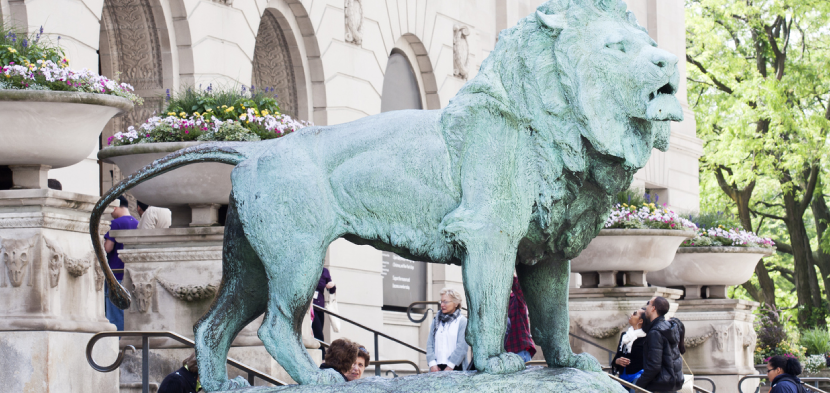 Considered at par with the most eminent art museums in the world, the Art Institute of Chicago must surely be in your sightseeing list. It will take at least a couple of hours to walk it through, but is truly worth it.
Enjoy your Picnic in Millennium Park
This is a "must-do" for all first-timers in Chicago. The Millennium Park is a genuine urban wonder, but it requires energy to explore it thoroughly – so make sure you grab some food with you. The Cloud Gate statue, known mostly as the "Bean", allows you to marvel at the city's skyline as it reflects against its metallic surface. You will probably run into some kind of live music event, so time will fly without even noticing it.
See? Problem solved! Now you know where to go in your short visit to this city of wonders.
One thing left though. Click here to book your Segway Tour around Chicago!