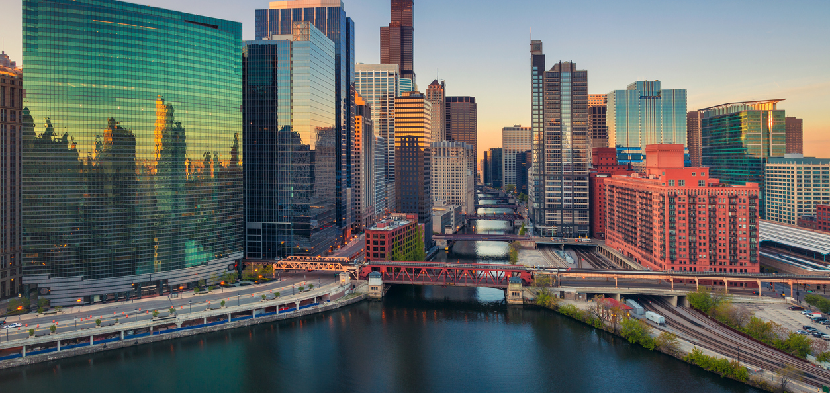 "Chicago" - the city's skyline, numerous architectural marvels, like the Wrigley Building, Willis Tower, and Trump International Hotel & Tower could justify a visit to the city just by themselves. Visiting Chicago for the 1st time can be stressful so we have some tips for you to genuinely enjoy once in a lifetime experience!
1. Go Ice-Skating
This season can be one the best to go with your loved one or with your kids for ice-skating. Temperatures are much friendlier for their sensitive body, while the activity itself is thrilling and exciting for both them and the grown-ups – which makes it a great family activity.
Ice skating is great for many other reasons. It helps remain focused and concentrated, while training their whole body to exhaustion. Also, no matter the weather, ice skating rinks are always open, particularly in Chicago. So, wouldn't it be a great gift to spend a day out ice skating with them?
2. There so much to see outside the city centre
Remember this tip: you can't visit every single sight and attraction of the city's centre unless you are planning to stay there for a month. So, check the basic and then move out to the city's outskirts. Some of its best sights await you there.
3. Budgeting off season
The next thing you can do is plan your visit in Chicago on a month considered off-season. In fact, this time of the year, just before summer, is one of the best spans to schedule your trip to the city of winds.
Apart from lower rates, an off-season visit bears other benefits too. Attractions, sights and museums are much less crowded, discounts are more generous and numerous, transportation is less taring and the weather is neither too cold nor too hot for both outdoor and indoor explorations.
4. Organize a Segway Tour
Segway tours are great value for money, more comfortable than a bus and faster than walking. The perfect way to see all the sites of the city and so much fun too. Its exhilarating, exciting, informative and yet out of the ordinary! Opt the Segway!
5. It's stunning skyline
Chicago is one of the most inspiring cities in the globe. Take as many snapshots as possible, especially of its iconic skyline. The view of the sun setting across the waters of Lake Michigan is also a mesmerising image.
Ah, there is one more thing you want to know before visiting this place – leave bookings for the last moment! So, join now our Segway tour around the city!