A holiday is the perfect time to make memories. When you're visiting a new city, or perhaps a place you love you've been to many times before, you want to capture the precious moments, and what better way to do that than with a photograph? Photos are fabulous for looking back on your trip, to bring those wonderful memories flooding back, but photos are also fantastic for sharing with others. If you love to share images of your travels on Instagram, then you will love our list of the best viewpoints for taking those all important snaps. Wonderful views and fascinating sights that will perfectly capture the spirit of Chicago and create interesting and fun images that your friends and family can enjoy when you share them on social media.
All these photographic highlights, and more besides, form part of your Segway Tour. Book your tour today and you'll have the opportunity to stop and photograph some of the most photogenic areas of the entire city…
The Buckingham Fountain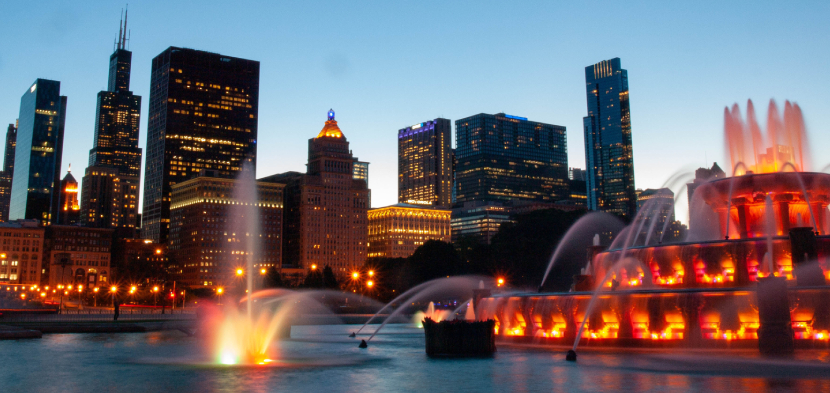 This spectacular sight is no ordinary fountain. In fact, it's one of the biggest fountains in the entire world. The water shows are a wonder to behold, and take your segway trip in the evening to experience an amazing colourful light show.
The Grant Park Rose Garden
Brighten up your Instagram page by filling your photos with colour at the beautiful Grant Park Rose Garden. It's the perfect spot to pose for a family photograph with a backdrop of gorgeous roses, lush greenery and ornate wooden arches.
Soldier Field
Sports fans will be envious when you post a photo of Soldier Field, the football stadium that's home to the Chicago Bears. The neoclassical design ensures your photo is of architectural interest too.
Beaches and Harbors
Let everyone back home know that Chicago is so much more than a city full of skyscrapers. Take some photos as you pass alongside the beautiful beaches and picturesque harbors.
Museum Campus
During your stay in Chicago, you'll certainly want to spend some time visiting the museums at Museum Campus. There will be so many great photo opportunities inside the museums, but don't forget to take some snaps when you're outside too as this really is a very photogenic area. The campus is set in a 57 acre park, a glorious green space packed full of flowers, with walkways to explore, to find that perfect photo spot.
Navy Pier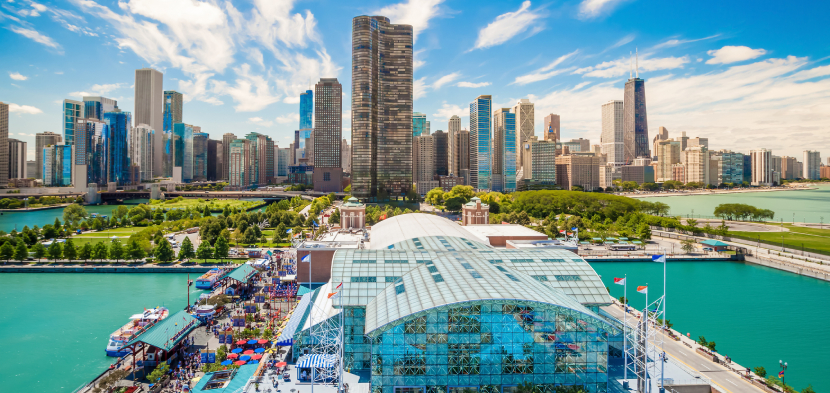 It's no wonder Navy Pier is Chicago's most visited attraction. This area really does have something for everyone. With a wide range of activities for the family, plenty of shops and restaurants, it's the perfect location for a day out. It's also a brilliant place to take photographs. The pier itself is very interesting and picturesque, but turn your back on it for a moment and you can capture some amazing shots of the Chicago skyline.
Discover even more Instagram worthy locations
Take a segway tour and you can see all these sights we've mentioned, and you'll discover many more too. The surprise of these discoveries is just one of the joys of a segway tour. Of course, just riding a segway is the most fun way to get around the city, but it does also offer you some brilliant photo opportunities too. Your guide will point out the best spots so you can line up that perfect Instagram shot and upload it straight away for everyone to see. Book your segway tour today.