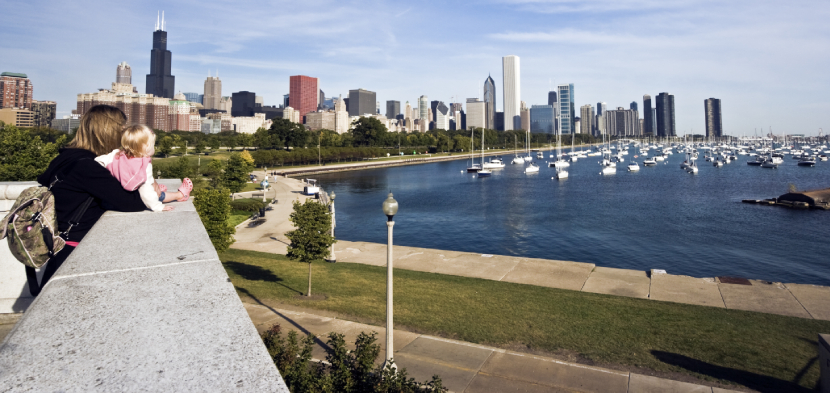 Keeping the kids entertained over the summer can be tough for parents. They're full of energy and so it's great to get out and about with them when the weather is nice. It's so much more beneficial than having them spend all day watching movies or playing video games, but where do you take them? Well you've got it easier than many parents, because you're in Chicago! One of the most interesting places in the world that's simply packed full of great family things to do. So, we've put together a summer bucket list for you, so next time the kids are bored and restless, you can head out on a family adventure!
Walks for the littlest of ramblers
When you have tiny tots in the family, you might dismiss the thought of going hiking as being too much for your little ones, but Chicago has plenty of brilliant walks that are under a mile long with some surprises along the way to make the journey even more interesting for everyone. Discover the working waterwheel at the Graue Mill Museum on your walk in Fullersburg Woods, or explore caves and canyons in Starved Rock State Park.
Cool off at a city splash pad
Kids love to play in water and there are plenty of opportunity for this at one of the many splash pads that are popping up all over the city. Water sprays, jets and cannons will all delight the kids and it's the perfect way to cool off on a hot day. Discover great fun splash pads at Adams Playground Park, Buffalo Grove and Dunbar Park.
Listen in at the Sound Playground
Give your ears a treat with a visit to the Sound Playground at Chicago Children's Museum. A playground with a focus on the sounds of nature, kids can explore an interactive world, creating sounds and discovering a wide array of interactive audio sculptures. It's truly fascinating and incredibly innovative.
Attend a festival
Festivals aren't just for adults; Chicago has plenty of festivals throughout the summer and many of them are just perfect for families. Check out what's going on, and whatever your interest, you'll find something to suit your family. There are music festivals, art festivals and festivals specifically aimed at kids.
An evening treat at Chicago Botanic Garden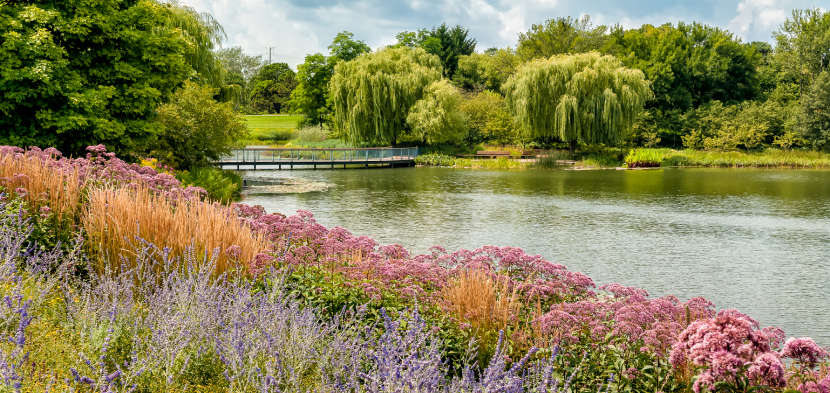 There's something fun going on every night from Monday to Thursday at the Chicago Botanic Garden. From bell ringing to big bands, you're ensured a fantastic family atmosphere. There are some great places to eat in the garden, or why not take a picnic and dine alfresco?
Watch a movie outdoors
There's something magical about watching a movie under the stars, so why not enjoy one as a family this summer? You'll find outdoor cinemas setting up in many of Chicago's parks including Adam's Playground Park and Wicker Park.
Discover technology with Wired to Wear
If your kids love their gadgets, then they'll find this new exhibition fascinating. It explores how digital technology is being used within our clothing, to give us some extra abilities such as being able to see in the dark, and even fly!
Learn to ride a segway
A segway tour is the perfect family trip out. It's so much fun and it's much easier to learn to ride than you may think. You're given expert tuition, and very quickly you'll be out exploring the city on your new mode of transport! Not only will you have heaps of fun, but you'll also learn a lot about the city of Chicago too. Book your family on a segway tour today!