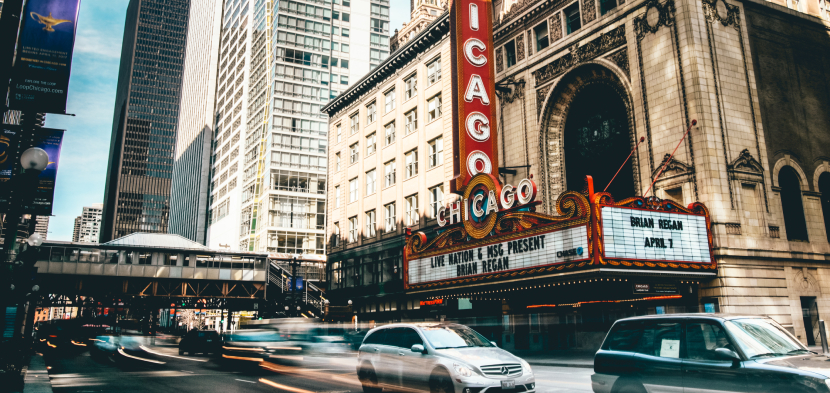 Chicago is a wonderful city to spend time in over the summer. With the sun shining, you'll want to get out and about and with so much going on, you're never short of something fun and interesting to do. However, when you're going out so often, it can end up being quite expensive if you're spending money every day. The great news though is that Chicago is packed full of fabulous things to do that won't cost you a cent! Here are 10 of the best free places to visit that are entirely free of charge.
The Chicago Cultural Center
This awe inspiring building is fascinating to visit with its beautiful stained glass ceiling domes, but check out the list of events and you'll also find lots of concerts and other events you can attend for free. Whatever your tastes you'll find something you'll enjoy. From classical to jazz and blues to film screenings and theatre productions.
The Chicago Lakefront Trail
The beautiful Lakefront Trail is a wonderful place to walk or cycle. With stunning views and plenty of gardens, playgrounds and sports facilities along the route, you can take the trail at your own pace and enjoy the panoramic lake vistas.
The Chicago Riverwalk
For anyone with an interest in architecture, a stroll along the Chicago Riverwalk is a must. The route takes you right from downtown Lake Street to Lake Michigan and the buildings lining the river are world renowned for their amazing design. Take this route on a Sunday and you can even get free access to the McCormick Bridgehouse & Chicago River Museum.
The Clarke House Museum
The oldest house in Chicago is now a museum, built in 1836 by Henry B Clarke, you can step back into the past and discover what it was like to live in Chicago before it became the bustling metropolis it is today.
The Hyde Park Art Center
Offering free access to the public, check out the Hyde Park Art Center for a full calendar of musical performances, poetry readings, cultural exhibitions and art classes.
The Lincoln Park Conservatory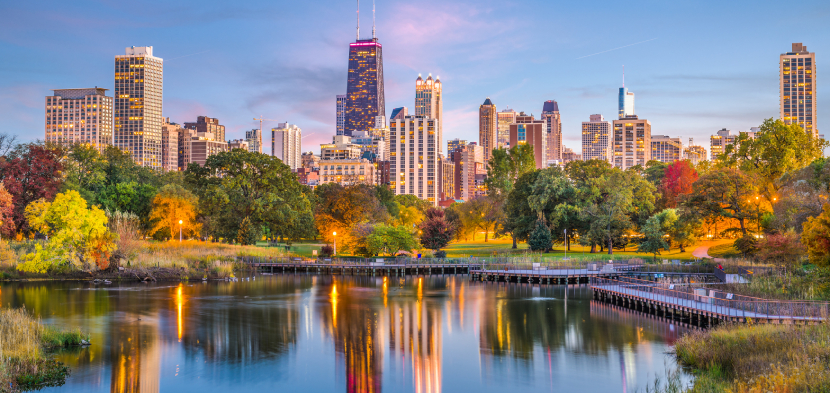 This beautiful park is the perfect escape, with some amazing displays of rare plants and flowers it's a real treat and it's also free of charge.
Millennium Park
There's always something entertaining going on at Millennium Park. There's the Jay Prizker Pavilion that hosts a variety of free concerts and film screenings throughout the summer months, the pretty Lurie Garden and of course the stunning Cloud Gate sculpture offering you some fabulous summer photo opportunities.
The Museum of Contemporary Photography
Discover some stunning photography within the walls of this free to enter museum. It could even inspire you to get out and about in Chicago with your own camera.
Navy Pier
The Navy Pier offers amazing views of the lake and if you visit in the summer months there's plenty of free entertainment on offer. You can enjoy an outdoor concert in the Miller Lite Beer Garden and on Wednesdays and Saturdays there's an extra treat with a free fireworks show.
A wealth of parks and beaches
There are literally hundreds of parks across Chicago that are free to visit and each one has something different to offer. Take time out to explore the parks and the public beaches and you'll find hidden gems you never knew existed such as the beautifully landscaped Alfred Caldwell Lily Pool and the North Pond Nature Sanctuary.
Reward yourself with a Chicago Segway Tour
With all the money you've saved visiting all the free attractions in Chicago, why not treat yourself to a fun and fascinating Segway tour of the city? While they're not free, they are very good value and you'll have a fabulous time. Find out more and book your tour.