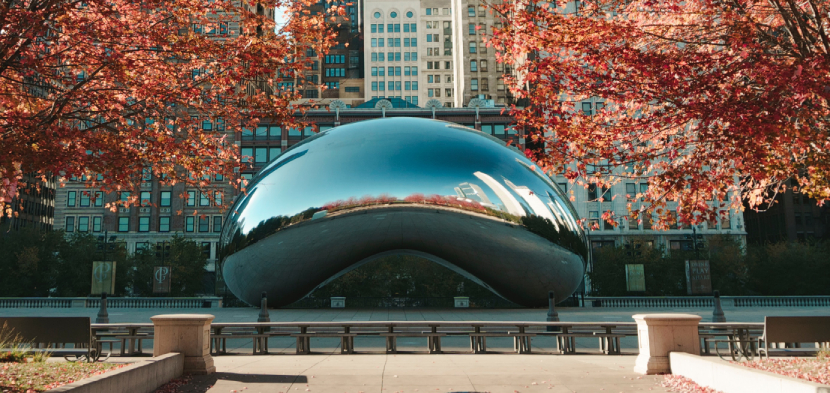 When you spend a lot of time in a place, you don't truly see it any more. It's easy to dismiss the tourist attractions, they're there for first time visitors, right? But if you live in a city, or visit often, taking time out to visit the attractions can be perhaps even more interesting for you than it is for tourists visiting from great distances away. When you take time to explore the tourist sites and museums, you can discover new things, see the city from a new angle, and perhaps learn more about the history and heritage of the area.
Chicago is a very popular tourist destination, it's lively and vibrant and it has a colourful history. Here are some great ideas for things to do in Chicago when you spend the weekend like a tourist…
Visit the museums with a CityPASS
Chicago has some truly amazing museums and each one is very different. They're fascinating, awe-inspiring and educational. One of the best value ways to see all the museums is to purchase a CityPASS and then set out on a tour of some great museums in style. The CityPASS gives you VIP access to the Field Museum, Shedd Aquarium, the Art Institute, Sky Deck and more.
Take an Architectural Boat Tour
Chicago has some amazing buildings and you can get a great view of them when you take a boat tour. On your 90 minute journey you'll be able to sit back and relax and learn so much about the history and culture of the city, past and present.
Dine out somewhere new
It's easy to stick to your favourite restaurants, you know you love the food and you get a warm welcome, but Chicago has so many amazing places to eat. When you're having your tourist weekend, try somewhere you've never been to before and you might discover a new favourite. Try some local delicacies such as the famous deep dish pizza, Chicago-style hot dogs or a delicious Italian beef sandwich. There are some great farm to table restaurants in the city and some awesome steakhouses too. Chicago is also home to some great craft breweries so grab yourself a beer to go with your meal.
Catch a live performance
The arts thrive in Chicago with top class performances at many venues across the city. Whether you love jazz, rock music, theatrical productions or classical music you'll find something to suit your own personal tastes.
Support the local sports teams
The atmosphere at a sports game is electric and Chicago is very proud of its hometown teams. So why not go along and join in the excitement, showing your support for your favourite Chicago team.
Have fun on a Segway tour
If you're looking for something a little different to do, then how about a Segway tour? It's so easy to learn how to ride, and it's just so entertaining, gliding around the city. Our expert tour guides know so many fascinating facts about Chicago, you're bound to learn something interesting even if you think you already know the city well. Why not check out our tours now and book yourself on a tour this weekend?