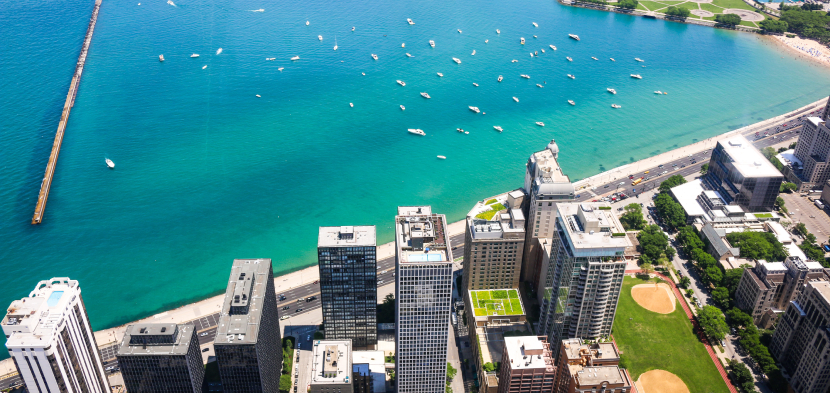 Chicago is a photographer's dream. There are just so many aspects of the city that are incredibly photogenic. The city skyline, historic buildings, beautiful parks and amazing sculptures are just the start. The more you explore Chicago, the more photo opportunities you will discover. Here are some of the best spots to visit to capture some awe-inspiring shots of this amazing city…
Millennium Park
You're truly spoilt for photo opportunities when you take a stroll through Millennium Park. The famous Cloud Gate sculpture is located here, locally known as 'the bean', there's the majestic Buckingham Fountain as well as a wealth of other sculptures. Visit in the fall and you'll also be treated to a fabulous display of orange, red and yellow foliage on the trees that line the center walkway of this park.
Museum Campus
The Museum Campus is a fantastic place to go if you're looking for that perfect Chicago skyline shot. It's stunning during the day, but you'll get some truly amazing photos if you visit after sunset with the lights of city aglow.
State Street
The colorful houses of State Street are gorgeous and they make a beautiful photo. State Street is located between Roosevelt Street and 14th Street. These quirky homes are all painted different colours, a really pretty sight.
Lincoln Park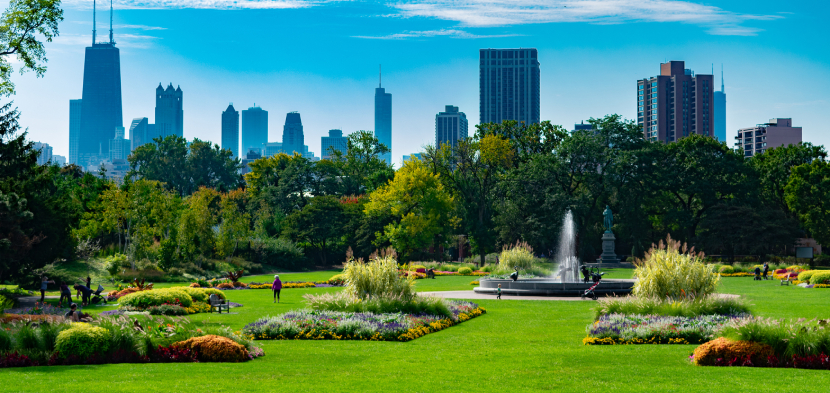 The tranquil Lincoln Park is the perfect place to take a breather and step away from city life for a while. It also offers some brilliant photo opportunities of the city's skyscrapers.
Cindy's Rooftop Bar
A break for lunch doesn't have to mean the photo opportunities stop! Take time out at Cindy's Rooftop Bar and not only can you enjoy delicious food and cocktails, but you can also take some super panoramic photos. From here you can see right out across the lake and you have views of Millennium Park too.
Chicago Riverwalk
The Riverwalk is a wonderful recent addition to the city and there are plenty of great photos to be had here. The river is surrounded by architecturally interesting buildings and the frequent bridges that cross the river add another dimension to your photographs.
The Gold Coast
This is the wealthiest area of the city and here you'll find some particularly quirky and interesting residences. It's a fascinating area to walk around and you can even see the apartment where Ernest Hemingway lived.
The Old Town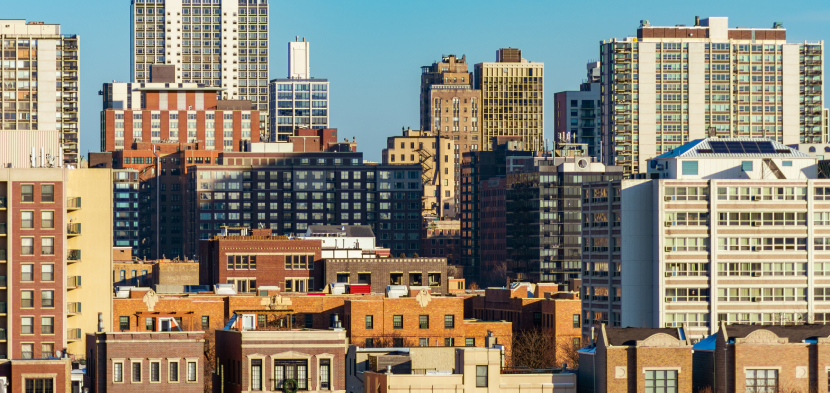 After you've visited the Gold Coast, head on to the Old Town, it's quite close by. Here you'll discover more picturesque homes to photograph.
Willis Tower Skydeck
For the most incredible views of the city skyscrapers and the lake, go up to the 103rd floor of the Willis Tower Skydeck. Step out onto the glass floored viewing area known as 'The Ledge' and you can take an aerial shot too, if your nerves will allow you to have a steady enough hand!
North Avenue Beach
There's something rather special about a beach photograph with the Chicago skyline in the background. It's as if two different worlds have come together as one. The North Avenue Beach is the perfect place to capture this view.
Visit more photogenic locations on a segway tour
One of the best ways to visit lots of great places to take photos is to take a segway tour. A tour on a segway takes to you places a bus tour cannot get to, in far less time than it would take you to walk. It's also heaps of fun and you'll have lots of opportunities to take some stunning photographs. Visit our website to book your Chicago Segway Tour today.