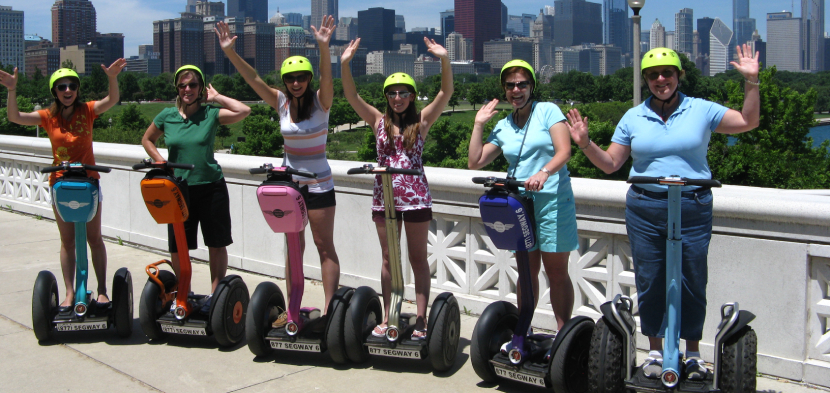 Summer is here! The sun is shining so it's the perfect time to get out and about and have some summer fun! Whether you're planning a romantic trip with your loved one, or want to take the whole family out to make some memories, a Chicago Segway Tour is the perfect way to have a great day!
Here are just some of the reasons why you should choose a Chicago Segway Tour for your perfect summer day out…
1. You get hands on training
We don't sit you down in front of a video and expect you to take it all in. We'll instruct you individually on how to ride the segway and we'll make sure you're fully confident before we set off on the tour.
2. You'll get to ride the latest segway models
All our segways are the latest models, the i2 and the x2. These are the easiest segways to ride and the most enjoyable too. They're also very safe.
3. We have the lowest prices for segway tours
We know summer can be expensive, especially for larger families so we keep our prices as low as possible. You won't find a lower priced segway tour in the area, but we certainly don't compromise on value!

4. It's fun and educational too
Our tour guides are highly knowledgeable regarding all the sites and attractions you'll visit on your journey. It's the perfect way to learn more about the area.
5. You get a full tour of segway riding
When we say our tour is 2 and a half hours long, that is how long you actually get riding your segway. We won't waste an hour of your time making you watch a training video, or insist you stop for a snack break. You're here to ride the segway so that's exactly what you'll be doing for the full length of the tour.
6. We love colour, so pick your favourite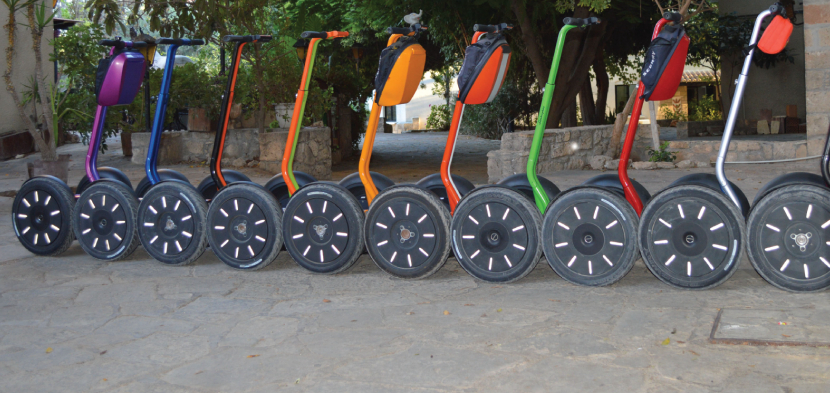 We have segways in a wide range of colours, so you can choose the colour that you love the most, or coordinate your segway with your outfit!
7. A personal service with smaller groups
All our tours are small in size so you'll get the personal attention you deserve.

8. Great discounts for repeat riders
Once you've ridden a segway, you'll be hooked. Because we offer a variety of routes, you can enjoy a totally different segway experience. If you'd like to book again, we offer generous discounts for our repeat customers.
9. Total flexibility with private tours
Want your segway tour your way? No problem. You can book your own private tour taking in the sites you want to see!
10. A five star service
We like to think of our tours as a five star hotel and offer an amazing five star experience to all our customers. Our customer service really is second to none. Any special requests? Just ask and we'll do all we can to accommodate your needs.
11. Our staff are just wonderful
All our staff are hand picked and highly trained. Our guides are incredibly knowledgeable about their routes, any questions, just ask. You'll find your guide friendly, fun and courteous.