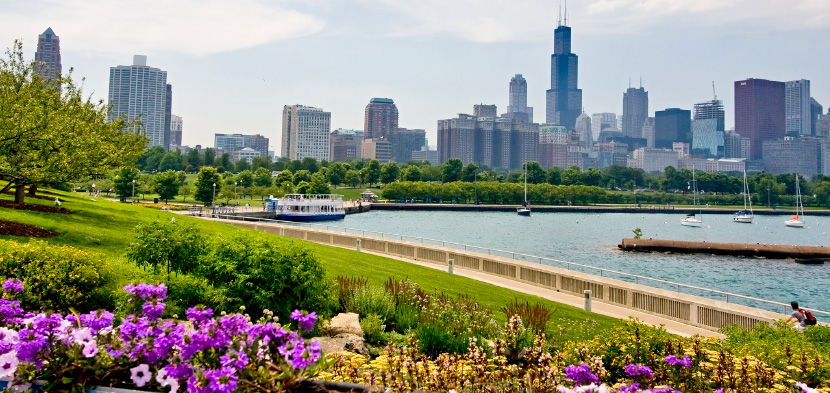 Whatever time of year, you're never short of fun things to do in Chicago, but in summer in particular, the city has so much going for it. Whether you're planning a romantic trip for two, or a large family holiday, here are some ideas for exciting activities that everyone can enjoy…
Take an architecture tour
There are so many stunning buildings in Chicago, and when you understand the stories behind them, history suddenly comes to life before your eyes and you're transported into Chicago's past. There's a wide range of tours to take, explore downtown, pick a neighbourhood to learn about, or visit the famous houses of Frank Lloyd Wright.
Take a trip to the aquarium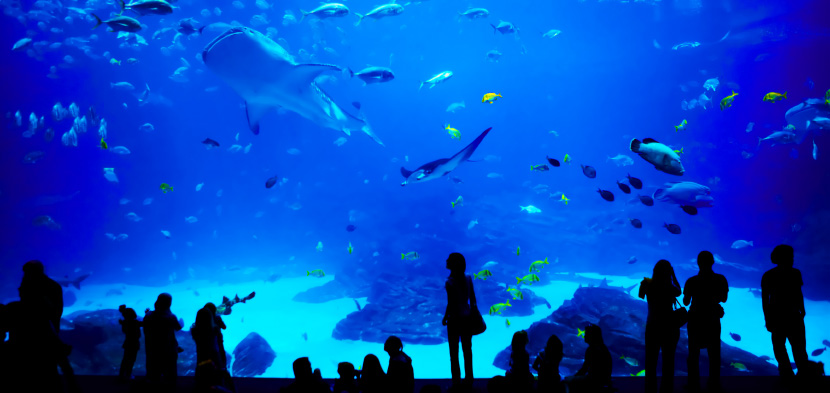 Chicago is home to a world famous aquarium that houses over 32,000 marine creatures! You can easily spend most of the day here and there are plenty of interactive displays to keep the whole family entertained. Located on the shores of Lake Michigan, you'll be able to have a close encounter with sharks, dolphins and piranhas. The little ones can even put on a penguin suit and discover what it's like to live at the North Pole!
Have a drink and soak up the view
Chicago is full of skyscrapers, and many of those have rooftop bars with the most amazing panoramic views across the city. It's nice to take time out and rest when you're exploring the city and there's no better place to do it than high above the streets with a captivating scene that will mesmerise you! Treat yourself to a cocktail or a cool beer and simply watch the world go by way below.
Explore on a Segway Tour
If you'd love to know more about the city and fancy a tour, but want a little more excitement than a walking tour or a bus tour, then you must try a segway tour. You'll see so much of the city and your tour guide will impart their expert knowledge about everything you see. Riding a segway is easy, and it's also incredibly fun. If you've never tried it before, why not give it a go?

Take a walk along the boardwalk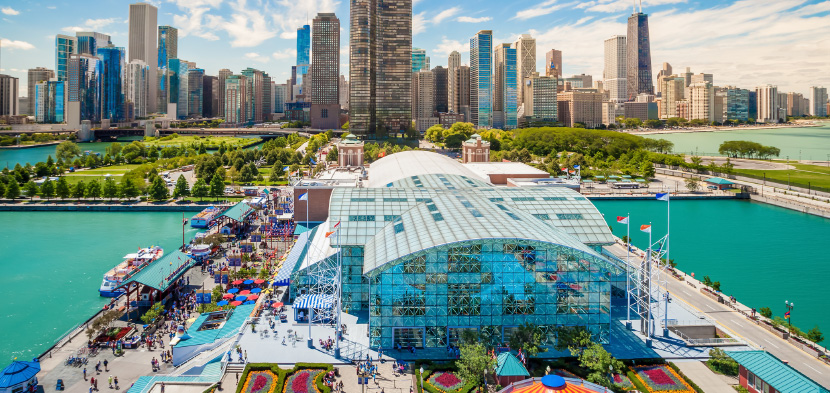 The boardwalk at the Navy Pier stretches for 2000 feet and is packed full of shops and restaurants. There's always something going here, from fireworks to art exhibitions. Take a rest from your stroll with a trip on the Centennial ferris wheel, with fabulous views guaranteed.
So much to do, you'll want to stay longer
There's only one problem with spending your summer holiday in Chicago, and that's that you won't want to go home! There's just so much to see and do, you'll really struggle to pack in everything that you want to do. Chicago has so much to offer, it really is a spectacular city. If you don't manage to do everything you'd like to, well don't worry, you can come back to Chicago next summer too!
Love the idea of exploring Chicago on a segway? Find out more about our Chicago segway tours by visiting our website, and book yours today…