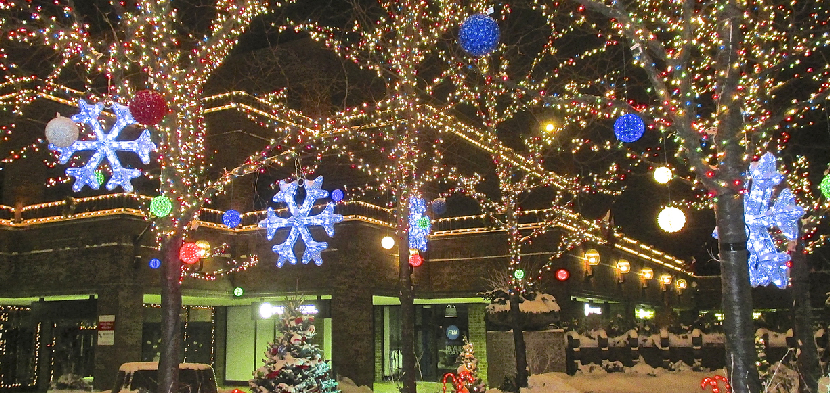 Holidays are fast approaching, and you have done well in picking Chicago as your main fun venue. But why stick to the usual festive markets and same old activities? Below we have come up with a list of things you can enjoy in Chicago this December that will take you out of the "highway" and deep into fun!
Check out the ZooLights at the Lincoln Park Zoo
Have you ever visited a Zoo during the night? Chicago's famed Lincoln Park Zoo turns into ZooLights each night, offering visitors an array of fun activities, plenty of local delicacies, free crafts for kids, and the Winter Wonderlawn, featuring musical light displays, live ice carvings and much more!
Winter Wonderfest at Navy Pier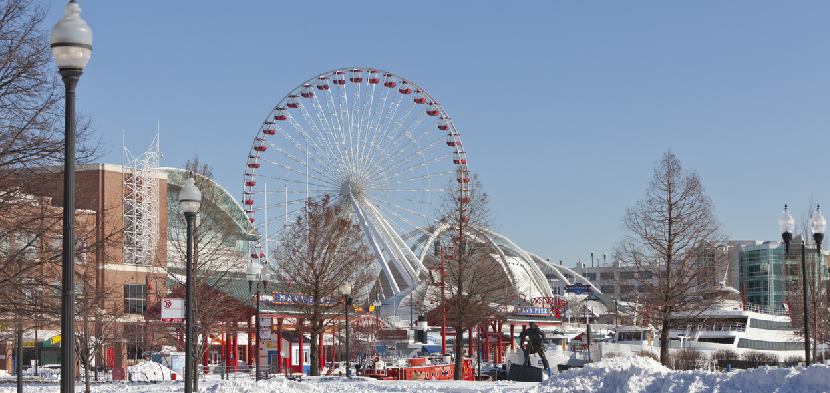 Being one of the most popular venues during the holiday season, for locals and tourists alike, the Winter Wonderfest at Navy Pier is an indoor festival packing in the holiday fun and offering the chance for genuine adrenaline rushes for the whole family! The Chicago Blackhawks ice skating rink, along with the massive slides and family-friendly rides, are designed to make your visit to Chicago simply unforgettable.
Ah, one thing though; make sure you get your tickets several days before your visit, since Winter Wonderfest is one of the most prominent winter festivals in Chicago, and the last thing you need is to wait for hours in the queue.
How About Some Ice Skating… at Millennium Park?
Millennium Park is a "must" no matter the time of year you choose to visit Chicago, and ranks among the top tourist attractions in the Midwestern United States, boasting renowned sites like the Jay Pritzker Pavilion, the Cloud Gate, the Crown Fountain and the Lurie Garden. While you can roam around its vast spaces, why not try something more… adventurous this year?
Among the myriad of festive activities hosted in its grounds, visitors can now enjoy free ice skating! If you have done it before you can bring your own ice skates, or rent a pair right there for no more than $10 and try your luck on its slippery but well preserved icy surface. Instructors make sure first-timers master the basics, so… no more excuses!
Take the Wonderland Express at Chicago Botanic Garden 
The famed Chicago Botanic Garden is a place of wonders anyhow, but it definitely knows how to spice up its premises and turn them into a wonderland for children and grown-ups alike. The best feature of all? The Wonderland Express!
Wonderland Express features toy trains winding their way through plantings, onto overhead bridges, and past more than 80 miniature recreations of the City's most famous buildings and landmarks, such as the Cloud Gate and the Wrigley Field! Children feel like giants and parents are left with amazement on the unbelievably detailed replicas and the materials used for their construction: gourds, pine cones, bark, acorns, pods, seeds, grains, grasses, or even indoor snow — all 100% natural and friendly to the environment.
Now that you have tried your luck on foot and ice skates brace yourselves for some authentic, fun rushes on wheels!
The best way to explore Chicago and its wondrous venues and festivals without dropping down from exhaustion is a Segway tour! Roaming around the City's most important buildings, monuments, squares, and sights on a two-wheeled Segway will allow you to see everything, without getting tangled in the horrific holiday traffic, while enjoying a once-in-a-lifetime riding experience with the whole family!
Check our Chicago Segway Tours itinerary and book today!