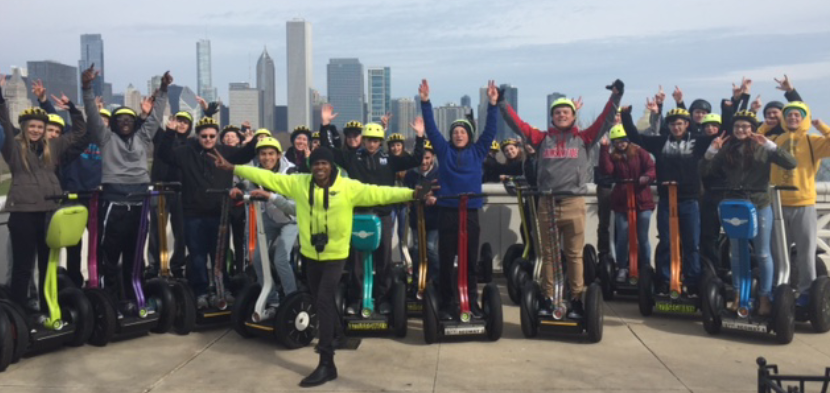 Segway has a truly fascinating history – shrouded within the thoughts and mysteries of several innovative minds who wished to revolutionise the transportation industry.
Being able to move around so quickly and effortlessly on a two-wheel vehicle that is actually controlled by the movement of your whole body is truly such a fascinating idea, that learning a few things about how it was developed would be rather interesting, don't you think?
Well, in this article you will learn 6 fascinating facts about Segway and its captivating past!
It Was First Shown to the Public…
Segway was invented by Dean Kamen, who presented his prototype to the public for the first time almost 20 years ago, in 2001.
The Reason Behind its Name
Kamen named his innovative vehicle "Segway", inspired by the term "segue," which means "smooth transition from one place or thing to another." Obviously, this "smooth" element was just ideal to describe the way his invention moved around, as well as his own initial idea, which was to create a vehicle that would easily and effortlessly carry around people of all ages anywhere they wish to go.
How It Works
The Segway uses a rather sophisticated system, comprised of 5 gyroscopes. A gyroscope is actually a mounted rotating wheel that can turn freely in any direction. This elaborate system allows the vehicle to balance itself and stand upright – a feature Kamen called "Dynamic Stabilization." A set of tilt sensors monitors and "reads" the user's centre of gravity 100 times per second, keeping him standing and safe at all times.
Its Weight & Speed
The Segway seems heavy but actually weighs no more than 65 pounds. Its light weight allows it to move as fast as 12.5 mph, mastering a 2-horsepower (1.5 kW).
Model Development
Being available for purchase from 2003 with 3 different models, Segway continued to develop its gyroscope technology, agility and speed. Three years later we saw the launch of i2 and x2 models, designed for different terrains: the x2 model was optimised for mountainous terrain, while the i2, less wide, faster and agile, was designed specifically for moving through traffic jams and crowded city centres.
Nowadays, Segways move faster, are much steadier and sturdier, as well as easier to steer even for people with zero experience, allowing the user to the lean handlebars left or right during turns.
Segway is the Best Way to Discover Chicago!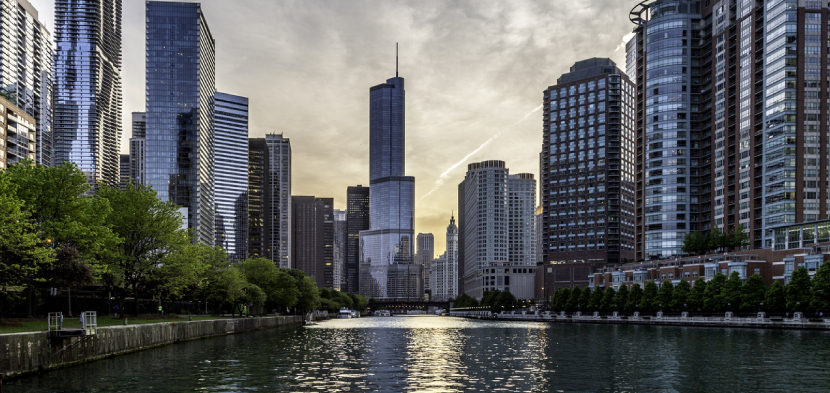 Chicago – indeed one of the most fascinating metropolises of the world, with so diverse and exciting past and so mesmerising present that can really take days or weeks for a visitor to see it all and still feel he only scratched the surface!
Still, there is a way to explore Chicago's greatest monuments in a couple of hours and learn all sorts of interesting stories and legends about the land, the city and its people – the Segway!
Starting from Chicago's Lakefront and the Museum Campus, with amazing views of Lake Michigan and the City's unrivalled skyline, you will explore
the DuSable and Burnham Harbor,
the famed Field Museum, the world's first indoor aquarium,
the Mammoth Adler Planetarium,
the gigantic Agora Sculptures and Buckingham Fountain,
the stunning Millennium and Grant Parks,
as well as the most magnificent architectural marvels of the Windy City, such as the Lake Point Tower and Sears Tower, the Aon Building and Trump Tower, the 311 Wacker and Chicago's Board of Trade – while riding smoothly your two-wheeled Segway with your family and friends!
Can you imagine a funnier, more educational and exciting way to visit all these fantastic sights and attractions in just two hours?
Don't delay! Book today!