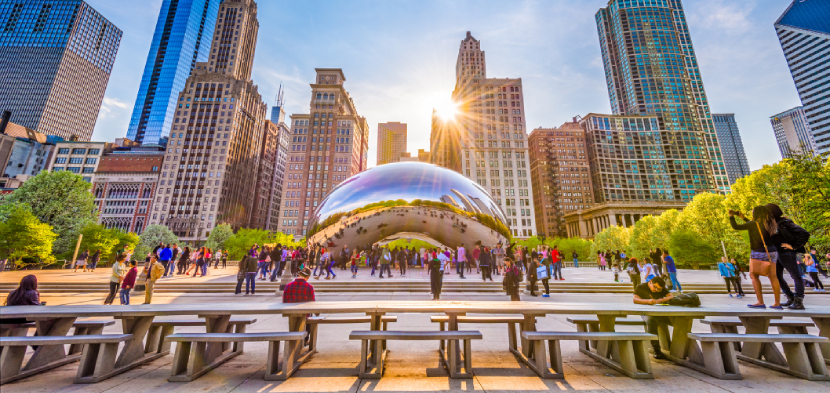 If you're thinking of a trip to Chicago, summer is the ideal time to visit. There's something going on all the time, day or night. There are so many ways to enjoy yourself in Chicago! Great places to visit, sights to behold, and wonderful places to take a step back and rest awhile too. Here are five things you must include on your next trip to Chicago...
Visit the beach
Chicago has so much to offer, so much to see and do, but it can be tiring. Take a day out and visit the beach. There are miles of beautiful sandy lakefront beach to explore. Take a walk, rent a sunbed and relax with a book or simply admire the view. When your energy is renewed, you could get out on a jet ski or kayak for some high-adrenaline fun.
Enjoy outdoor entertainment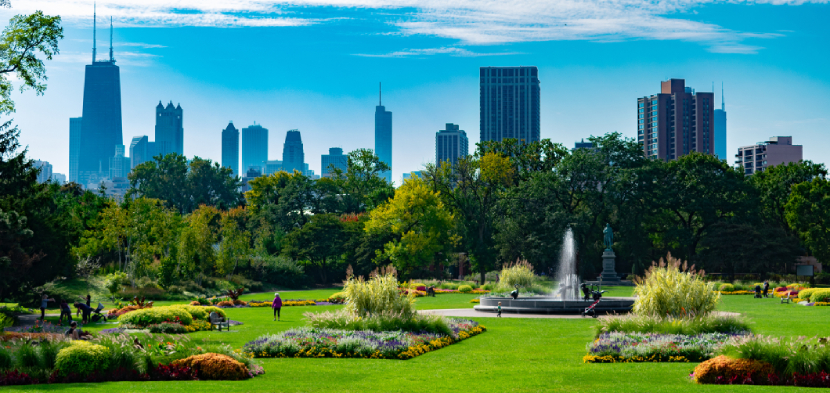 There's plenty of great entertainment going on in Chicago during the summer months. Make the most of the good weather and attend a music festival or concert. You could even spend your evening watching a movie under the stars. Throughout the summer, you'll find festivals and street fairs underway. Everyone is welcome to join in, and be sure to look out for food and drink stands while you're there, you'll discover some real delicacies.
Experience a new perspective
Make the most of the beautiful Chicago skyline by viewing it from on high. You'll find many rooftop bars and restaurants throughout the city, enjoy cocktails or a meal on a rooftop terrace and see the city from another angle. It's particularly spectacular in the evening as the sun goes down and the lights of the city burst into life.
Take a segway tour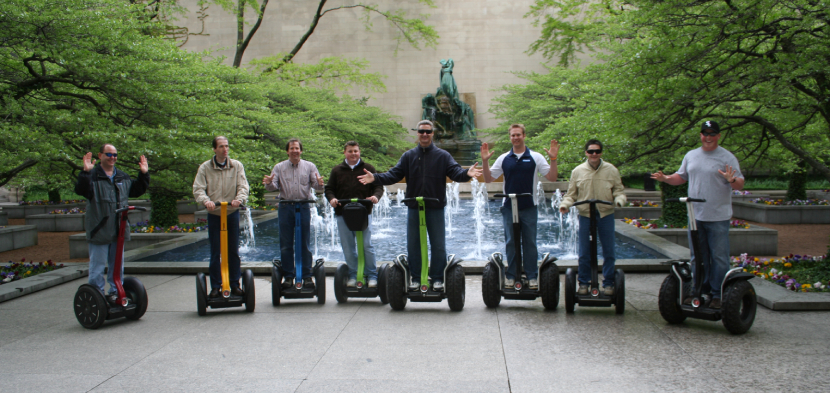 There's so much to see in Chicago, getting around on foot can leave you exhausted, and you'll never get to see everything you want to. Instead, take a segway tour and glide your way around all the sights. Learning to ride a segway is a breeze, and you'll be able to visit all the places that the bus tours cannot reach. Your expert guide will also treat you to some interesting facts and stories about the places you're visiting, bringing the fascinating history of Chicago to life.
Explore acres of city parks
Chicago is home to 580 parks. It's lovely to step into the green, lush parks, and with so many to visit you're sure to find one that has everything you need for a fun day out. Take to the cycle paths, or discover parks with playgrounds and places for the kids to explore and burn off all that energy.
Enjoy the magic of Chicago in the summer time
Chicago is such a vibrant city, it's wonderful to visit at any time of year, but there's something particularly special about Chicago during the summer months. Perhaps it's time to book your summer trip to this amazing city and explore all it has to offer for yourself. Make use of our suggestions, and explore for yourself. You never quite know what wonders you're going to discover around the next corner in Chicago! Reserve your place on a Segway Tour!