A segway is the perfect mode of transport for exploring all that Chicago has to offer. It's far less tiring than discovering the city on foot, so you can visit attractions that are a little further afield, and of course you can access areas that you wouldn't be able to get to on a bus or in a car. Here are our 'must do' areas of Chicago that are easily accessible while you're segwaying…
The Shedd Aquarium
The Shedd Aquarium at the Museum Campus is a fun and fascinating place to visit. It's a great family attraction with something to educate and entertain visitors of all ages. You'll see an amazing array of aquatic life, from dolphins, stingrays and sharks to live coral, sea lions and otters. The Polar Play Zone offers interactive play for the kids. Here they can discover what it's like to be a penguin, complete with penguin suit or explore the arctic in a mini submarine! There's also the unforgettable opportunity to actually touch some of these amazing creatures.
Lincoln Park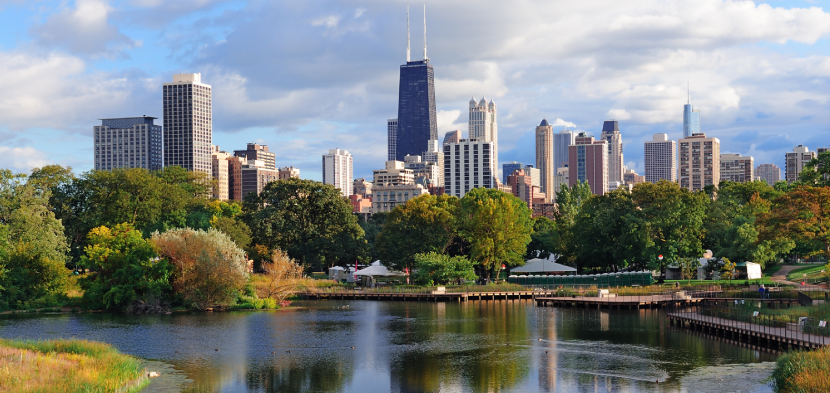 The largest park in Chicago gives you plenty of opportunity for exploration on your segway. Discover the tranquil hidden lily garden, visit the zoo, home to more than 1000 animals or take time out to relax on North Avenue beach. The lake-front trail is just perfect for segwaying and runs all the way to Jackson Park on the south side.
360 Chicago
Head to the heart of the tourist district, step into the elevator of 360 Chicago and the thrills begin. You've just walked into the fastest elevator in North America! You'll be whooshed up to the 94th floor, that's over 1000 feet in just 40 seconds. When you arrive you can learn about the history of Chicago with the history wall, and step out onto the 17,000 square foot observation deck with the most stunning views. You'll be totally captivated and it's also a lot of fun spotting the famous landmarks. If you're feeling brave, then you need a go on TILT, an amazing ride that literally tilts you forward so you're looking down 1030 feet to the streets below.
The Museum of Science and Industry
For anyone with an interest in science or technology, this a great experience. It's the largest science museum in the Western Hemisphere. There are so many fascinating exhibits and interactive experiences, and the museum has done a fine job with ensuring there's something to amaze and entertain children of all ages. In summer there are free outdoor movie screenings too so look out for those!
The Art Institute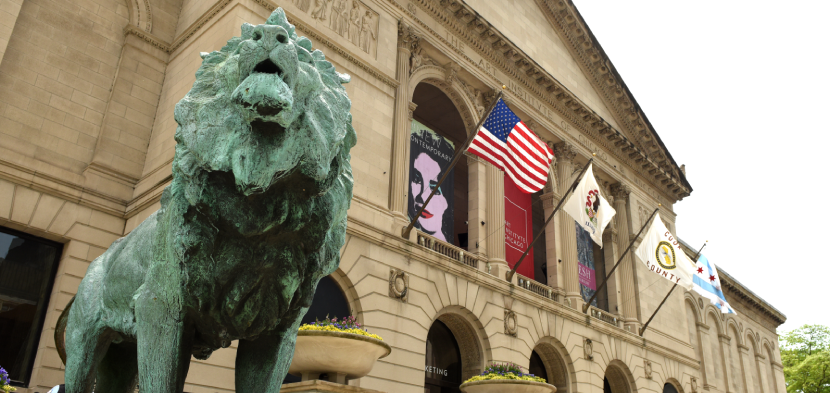 art at the Art Institute in downtown Chicago. This is one of the greatest art museums in the world and is the number 1 attraction in Chicago according to TripAdvisor. From ancient to modern works, and pieces from all over the world, there's so much to see here.
Start Exploring Chicago with your segway!
When you're discovering Chicago on a segway, there are so many great places to explore. Pick an attraction from the list above and a wonderful day is ensured! But you can also just head out and perhaps find your own hidden gems. When you're riding a segway, it's all about the journey!